CaptainSparklez

Born

Jordan Maron
February 10, 1992 (age 26)
Los Angeles, CA

Aliases

CaptainSparklez
Jardon
The Captain
Cap
A large variety of name misspellings stemming from Jardon

Residence

Los Angeles, CA

Nationality

American

Occupation

Internet personality
Music and video game producer

Years Active

2010 - present
Jordan Maron
, also known as
CaptainSparklez
,
is a YouTuber, vlogger,
and music and video game producer. He began his career on YouTube by putting up videos of his gameplay on YouTube. He makes Minecraft parodies of songs, as well as his own music. His main YouTube channel has over 10 million subscribers, and the channel's most popular video is Revenge.
He graduated high school in 2010. Before he dropped out of college, he was aiming to be a chemical engineer before his YouTube career took off.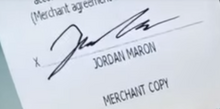 Favourite Foods and Drinks
Edit
Jordan does not keep much food at home, as he has no self-control and would eat all the junk food if he had any. Because of this, there are only bottles of liquids in his fridge. He has stated that he orders all of his food.
Buttery Nipple (Irish creme, Butterscotch liqueur and milk alcoholic drink)
Cheesecake
Ben & Jerry's Salted Caramel Core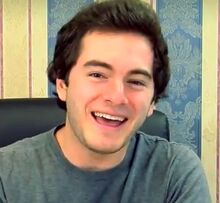 Notable Quotes
Edit
Y u hef to be med? (Why you have to be mad?)
Don't worry 'bout it. (Jordan usually says this after he messes something up.)
Jordan, for some reason, frequently finds little critters in his house, ranging from lizards to spiders. Whenever he finds one, he sometimes records himself yelling and/or freaking out about the creature. He then posts these videos on his Instagram (@JordanMaron).
Jordan is deathly afraid of needles, which is why he will never do steroids. He stated this in a Deep End episode.