Fallen Kingdom
is a Minecraft parody of Coldplay's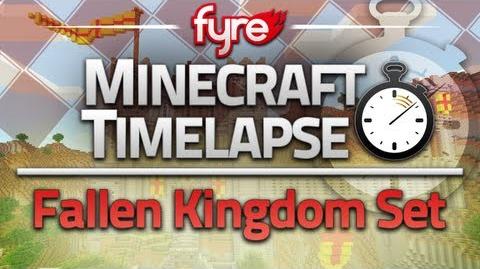 Viva La Vida. You can read the lyrics
here
.
Storyline:
A king's kingdom is destroyed and ruined by Herobrine, and the king abandons his kingdom and saves himself. He later comes back to the castle and has flashbacks, talking about his regrets about his actions. It was written by CaptainSparklez, sung by TryHardNinja and animated by BootstrapBuckaroo and CaptainSparklez. CaptainSparklez later made a sequel known as "Take Back the Night," where the king's son takes on a journey to kill Herobrine.
Ad blocker interference detected!
Wikia is a free-to-use site that makes money from advertising. We have a modified experience for viewers using ad blockers

Wikia is not accessible if you've made further modifications. Remove the custom ad blocker rule(s) and the page will load as expected.